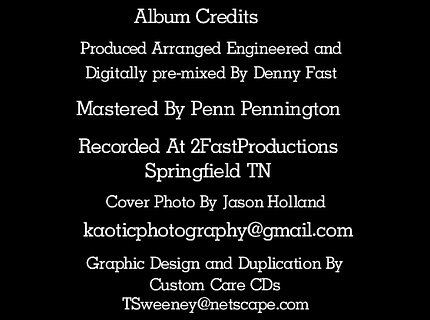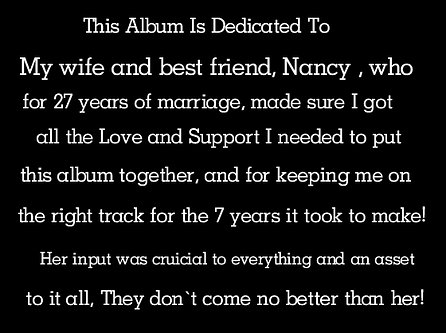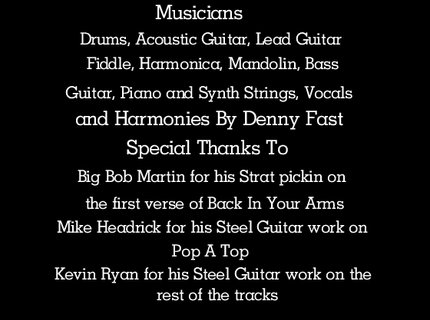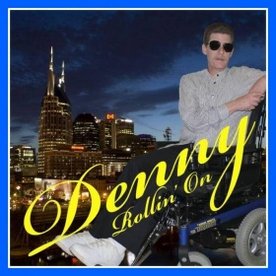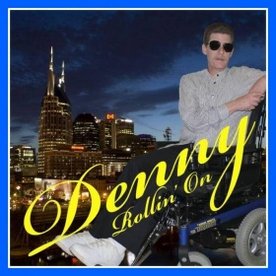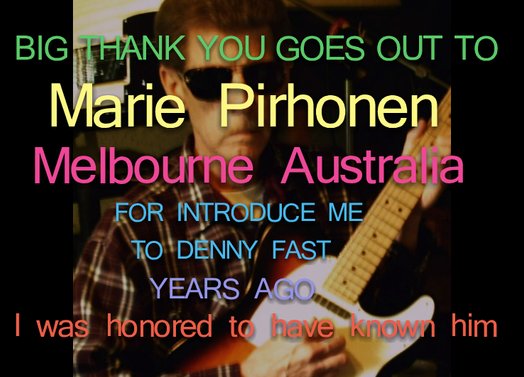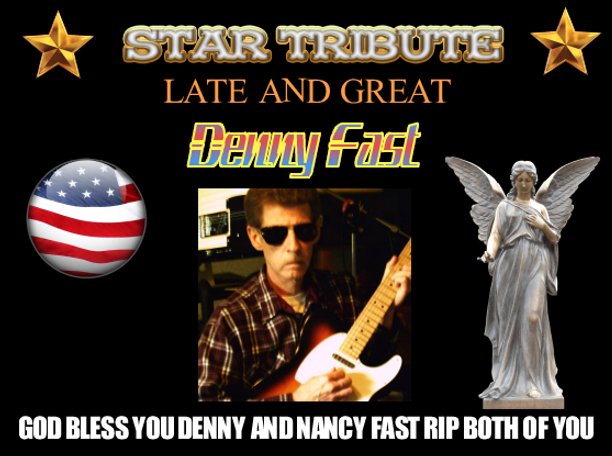 PLEASE LEAVE A TRIBUTE AS TO THE LATE AND GREAT MUSICIAN DENNY FAST
DENNY FAST JINGLE FOR RADIO RTBT UK
CLICK ON PICTURE USE ARROW VIEW ONE AT A TIME
CHRISTMAS VIDEO FROM DENNY AND NANCY 25 Dec 2011
Denny was
born and raised in Benton Harbor,
Mich., and at the age of 4
contracted Polio which he overcame with physical therapy. Later in life the Polio
had returned called now as Post Polio Syndrome and has weakened his legs and
confining him to a wheelchair, also being legally blind, he has always been a
fighter and always determined to keep being strong, and not giving up on what he
loved, playing music.
He got the "music bug" while in and out of all the hospitals were he spent most of
his time. He says...I listened to a transistor radio a lot then and that's where the
Country Music thing began. While in my teen years, I played every " honky-tonk" bar
I could get into! I was lucky enough to be able to pick up and teach myself to play
just about any instrument I could get my hands on,
and then finally settling in on piano. When my wife Nancy and I moved to Nashville
in 1984, it was the best of times in the country music field. I did a lot of sittin'
in at the Nashville Palace and a small club called
"Gabes". They were the melting pots for all road musicians and up and coming
artist's, to drop in, sing and pick good 'ole country music. Denny says he did get
to do a lot of road gigs, travelling around and even some cruise ship gigs, all
while enjoying to do what he loved, and getting to play music with some of the
great's in the business. He worked with" Rex Allen Jr." for almost 3 years before
the onset of the Post Polio Syndrome was making it that he couldn't walk any longer.
His recording career began way back in Mich., with a group called "Carl Peek and the
Echo's". We did an album which we recorded here in Nashville and even had a single
that charted "New York City Walker". Denny also played on an album with Marty Martel
(a road album) which turned out great also. It got to where Denny couldn't do the
road and clubs anymore, so Nancy bought a computer to occupy his time. That's where
the PC recording came in, He said he learned all he could about engineering and
recording. He says " it took me 7yrs to put this album together".
It's not that I'm slow, it's just that with PC breakdowns and everyday stuff, it
took a lot of time to get it done! The PC allowed me the freedom to record the way I
always wanted to. I recorded...engineered...arranged...and played every instrument
on the CD except for Steel guitar! My goal and passion are to keep recording the
songs I love and post them on my website for downloads. This album has been a
labour of love and keeps my passion for music strong.
All my hard work has it sounding as if it was done in a Music Row studio here in
Nashville.
Sit back,
and take a listen and see what you think. Hope you enjoy!?